Focus Command Center gives operators access to real-time transaction data, CRM, online ordering menu setup, gift card management, and much more.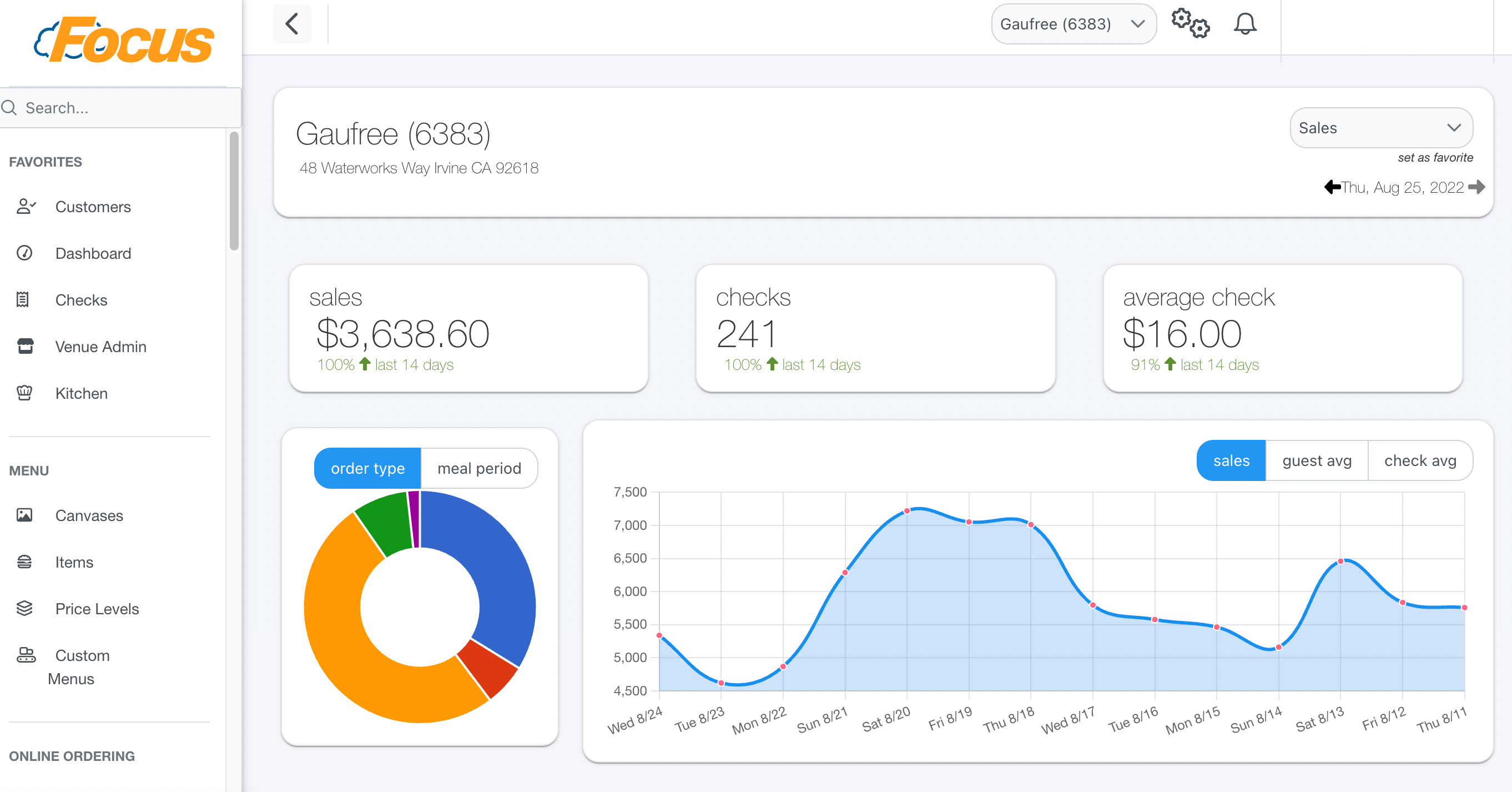 To access Command Center, visit https://app.focuspos.com/login.
A user must be created by someone with administrative access to log in to Command Center. Once a user is added they will be sent an email to confirm their email address and create a password.