Working with Collections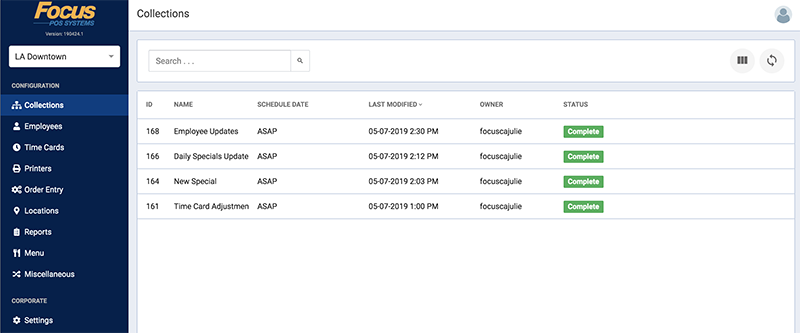 The first screen you will see when you log in is the Collections. These are previously downloaded or currently being built download files. All changes you make will be saved into a Collection to be scheduled for download to the store.
Collections will indicate their current status so you can see if they have been processed or not.
| | |
| --- | --- |
| | Unpublished: The collection has not yet been sent for download. |
| | In Progress: The collection has been saved and is being prepared for download. |
| | Sent: The collection was sent to the store(s) for download. |
| | Complete: The collection was installed at the store(s). |
Building a Collection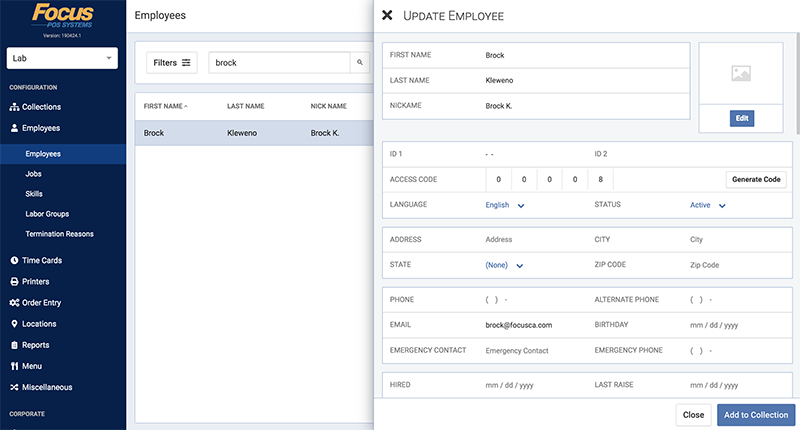 First, make the desired change such as an employee adjustment. Once you are done making changes click the Add to Collection button in the bottom right.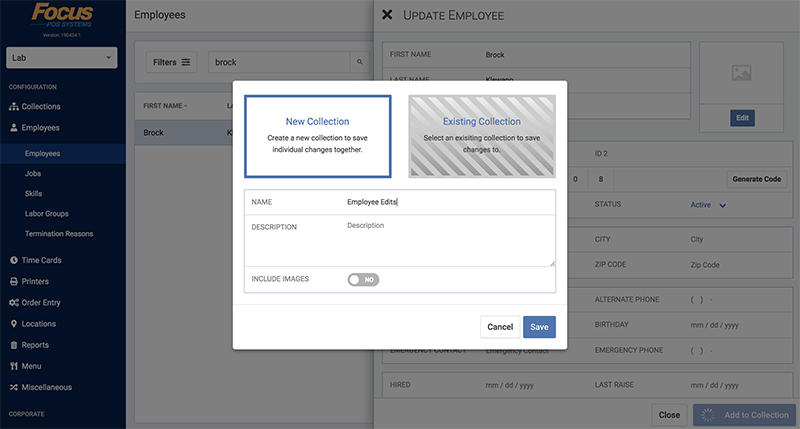 You will be prompted to either add to an Existing Collection or start a New Collection. When starting a New Collection, input a descriptive name for your download.
When you select Save those changes will be added to the collection and you can continue to make changes to other employees to add into the collection as well.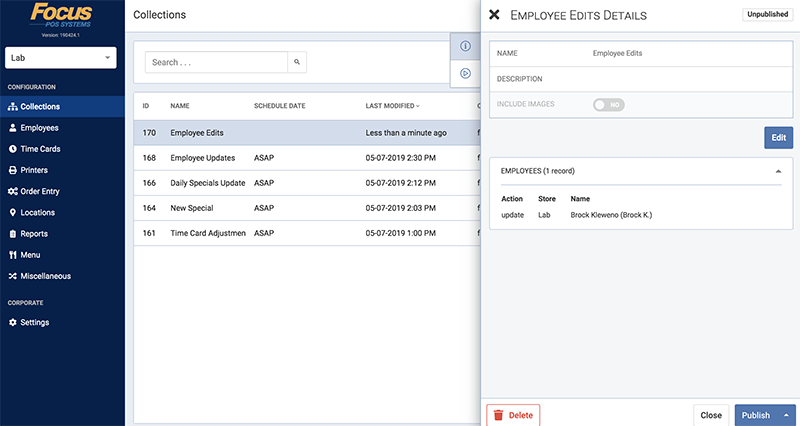 If you are ready to download your changes to the store, select Collections from the left navigation and click on your unpublished collection.
Select Publish in the bottom right-hand corner to see your publishing options.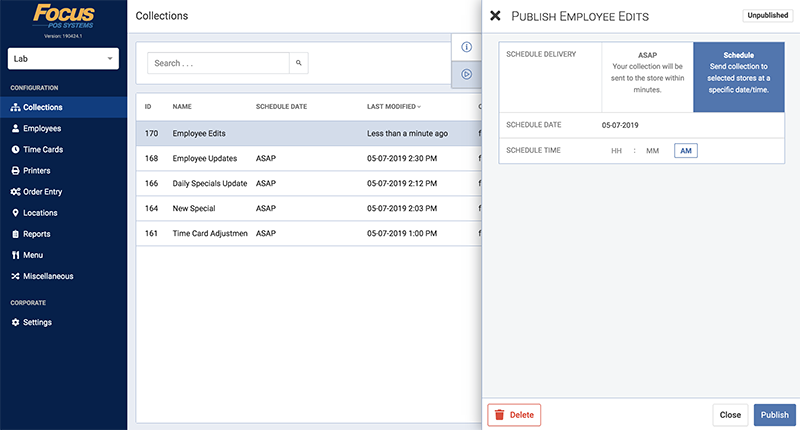 You will be given the option to publish the collection ASAP or a Scheduled date and time. Select your schedule delivery and click Publish. When downloading menu changes you will also have options for selecting a specific store or multiple stores (NOTE: not all users have access to all stores).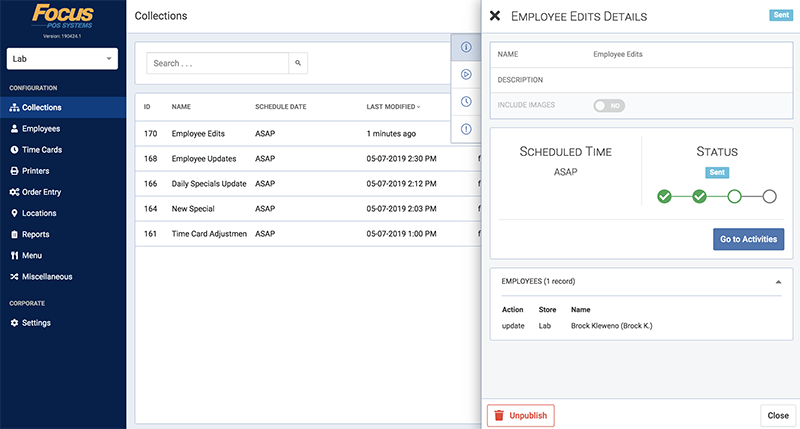 Once the collection is published you can watch the status online to confirm it went through to the store. The change is done once the status updates to Complete.