Follow the steps below to install/replace the roll paper.
1. Use the cover open lever to open the roll paper cover. Push in the direction of the arrow towards the top/back of the printer.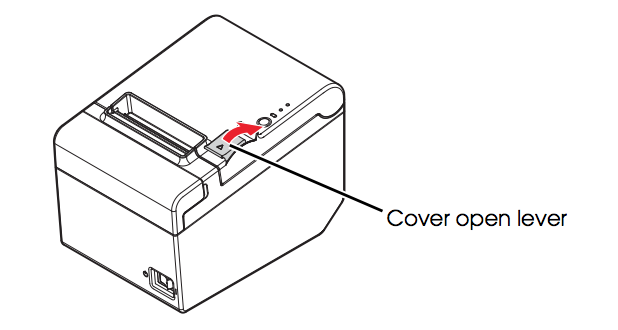 2. Remove the used roll paper core if any, and insert the roll paper. The correct direction of the paper is shown in the illustration below.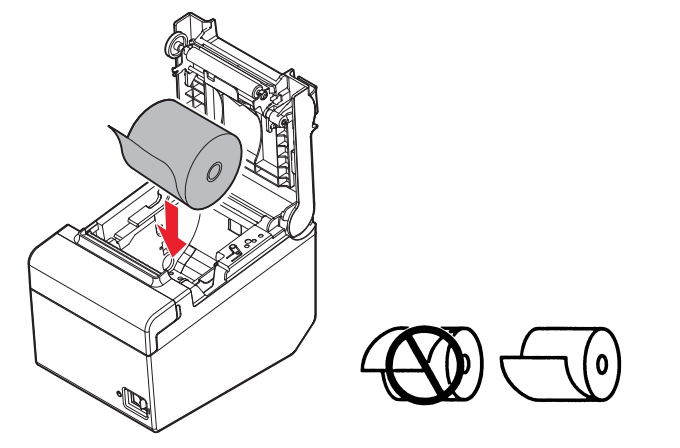 3. Pull out some paper, and close the roll paper cover. When the printer power is on, the roll paper is automatically cut.