If a foreign object such as a push pin or paper clip drops in the autocutter and causes the autocutter to lock up, the printer enters an error state and begins the recovery operation automatically. If the problem is not serious, the autocutter returns to its normal position without any intervention by the user.
If the autocutter does not return to its normal position by itself, follow the steps below to fix the problem:
1. Open the roll paper cover, and remove the jammed object if there is one.
2. Turn off the printer, and close the roll paper cover, and turn it back on. Then the cutter blade returns to the normal position. If you would like not to turn off the printer, send an error recovery command and initialize printer command instead.
3. If the cutter blade doesn't return to the normal position, return the cutter blade to the normal position by rotating the autocutter knob in the direction of the arrow. When it is returned to the normal position, a lever comes into the center of the hole in the autocutter frame.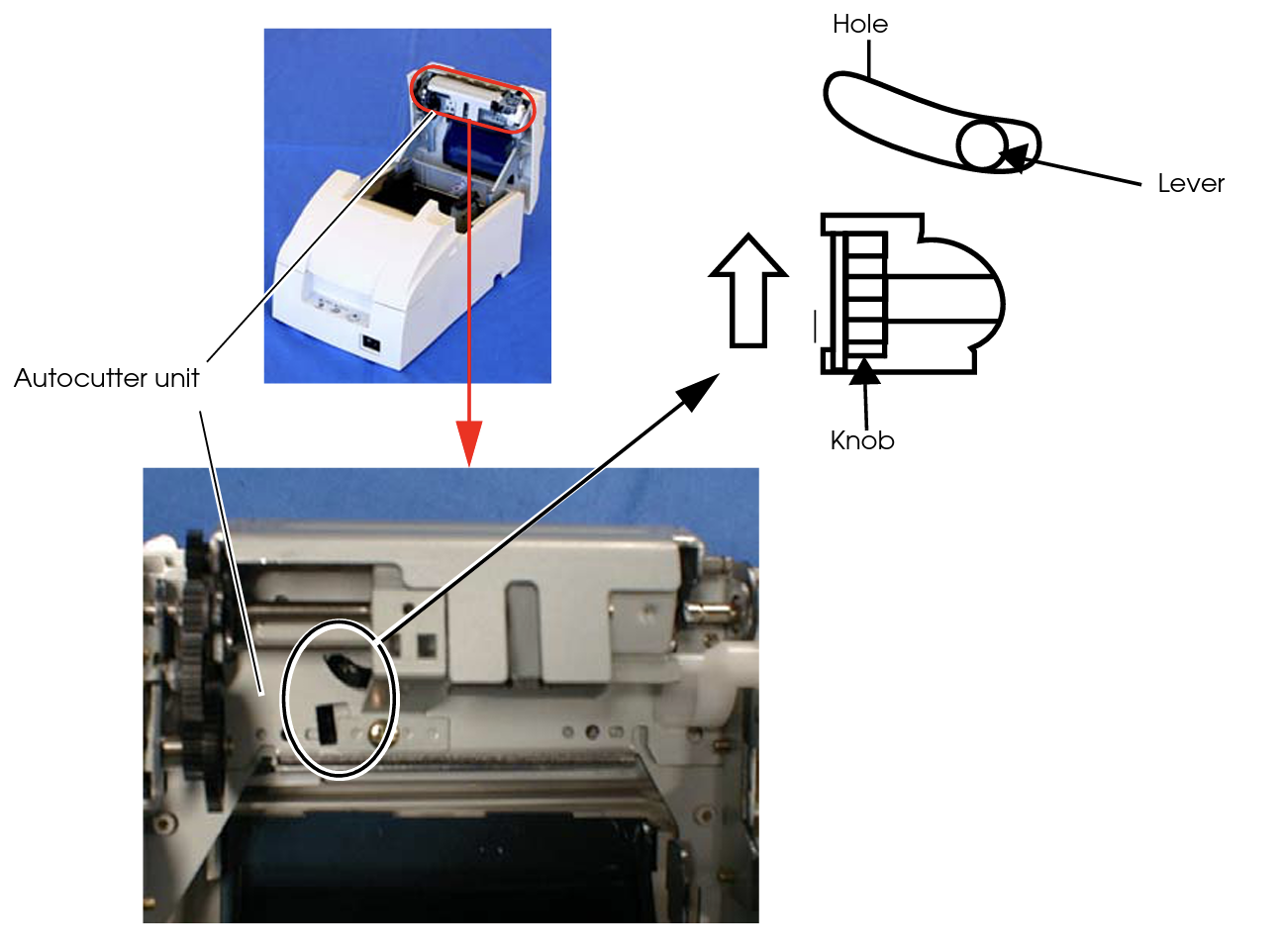 4. Close the roll paper cover.
This information was taken from the Epson TM-U220 Technical Reference Guide.
Additional guides and manuals are available at:
https://epson.com/Support/Point-of-Sale/Impact-Printers-%28Dot-Matrix%29/Epson-TM-U220/s/SPT_C31C514103#manuals