If the roll paper cover does not open, follow the steps below.
1. Turn off the printer.
2. Put the fingers in the indents on both sides of the cutter cover, and slide it toward the arrow in the illustration below to remove it.

3. Turn the knob until you see a triangle in the opening. This returns the cutter blade to the normal position. See the operating instructions on the back of the cutter cover.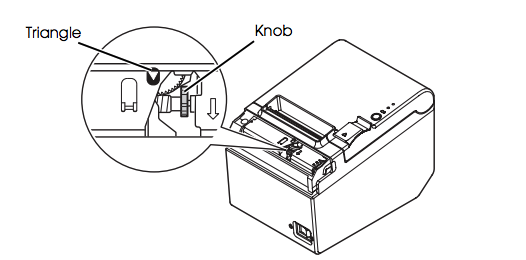 4. Install the cutter cover.
5. Open the roll paper cover and remove the jammed paper.