Version: 10.1 • Build: 190807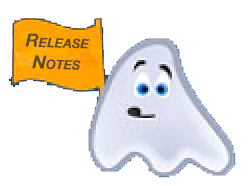 • RELEASE NOTES •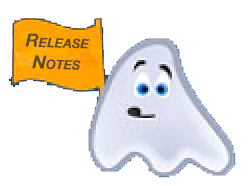 ENHANCEMENTS
General Functionality

If an order is parked and there is not a payment on the seat (unless it is voided) then it may now be deleted if the user has the Checks - Delete/Modify Items on Hold Job Right
Increase from 1/100 of a second to 1/10 of second to retry append lock.
Message Files Larger than 10 Megabytes automatically partitioned so more easily managed.
Included Embedded Canvas Fields.

EMV Credit

EMV Mercury captures the card holder name now.

EMV Pending Form excluded from timeout.

Shift4 Reapply command with an automatic gratuity could result in an overtender
by the amount of the tip.

MyFocus Thread

MyFocus and Back Office Thread now started sooner in the start up process so messages such as The day has not been closed, or problem at close day

Use separate configFileInQueue from fileInQueue so can test separate files
in queue for Back Office and regular My Focus thread.

Send up how long the last poll time took.

MyFocus Loyalty

Added the ability to see the number of points needed to reach the next award level.

MyFocus Gift

Changed the chit around so it works with the Threshold plan now.

Online Ordering SDK

Increased to 10 supported order types.

Cash Discount

Added: Added the ability to print the Cash Amount owed on the Guest Check footer by using the %x macro.

Emailing Guest Checks & Emailing Reports

Email Frequency. Customer Checks and other e-mail materials now mailed out every minute instead of every 10-15 minutes.

Support Enhancements

Ability to upload all message files and check files for a specific date to the box.
Activated in Locations > Stations > Station 45 restart function.
Single User Mode - allows for the system to be placed in Single User Mode so that satellite stations cannot make changes or use FOCUS when critical work is being performed on a specific station. Activated in Locations > Stations > Station 45 restart function.
BUG FIXES
Order Entry

The Table Form was not displayed correctly if the Theme was set to <None>.
Now use the new layout regardless of the theme. This issue was introduced with the new theme version.
When using alphanumeric tables and the table form, the last two tables on the screen were pulling up the incorrect tables.
Fix: Changed the tags for the button and labels for numbers 13 and 14. They were both set to Tag 6 so always bringing up the 6th table on the list.

Transfer Employee in Package

If attempt to transfer the Table and employee in the same package and the Employee is set to <none>, receive an error "Selected employee does not have order entry or cashier job rights".

Loyalty

When searching for myFocus Loyalty customers, only the top 7 results were being displayed because the return string was being truncated. I expanded the copy length to 100,000 from 10000 to correct the problem. We now can display the 50 customers that are returned.