Epson T88V - Receipt Printer Troubleshooting & Info
This article applies to the Epson T88V printer.
The T88V printer requires an external power brick.
Link to full EPSON T88V User Manual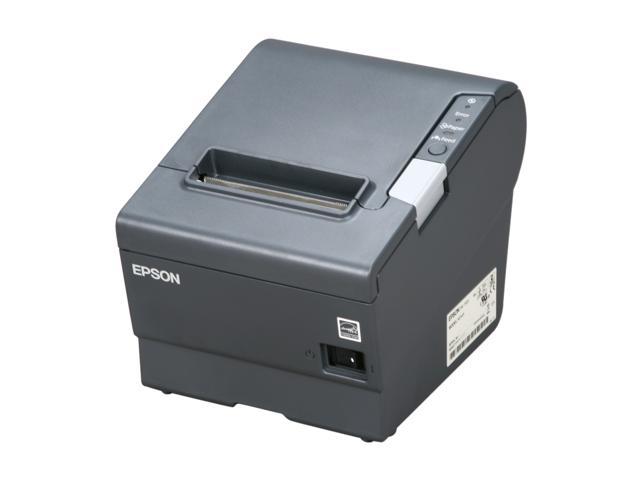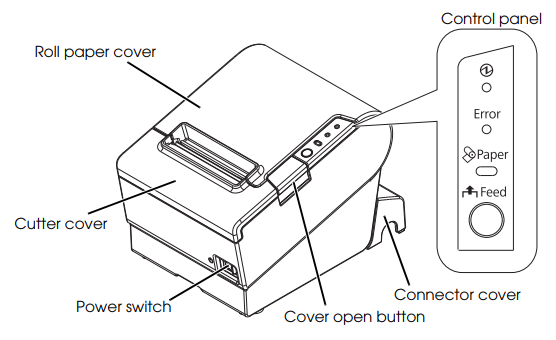 Follow the steps below to install/replace the roll paper.
1. Press the Cover open button to open the door holding the paper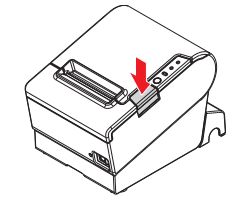 2. Remove any paper or empty paper rolls and insert the new roll. Make sure to follow the image below to insert the paper the proper way.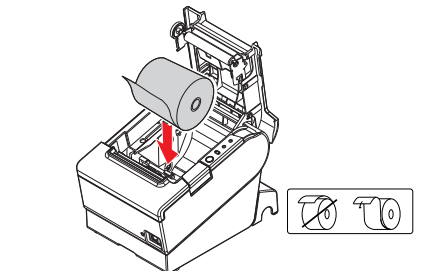 3. Pull some of the paper out and shut the cover. Press the feed button to ensure that the paper is feeding properly. Also verify that the error light on the printer is not on.