Cash Discount Setup
Cash Discount allows a restaurant or bar to apply a percentage discount to checks being closed to cash instead of a credit card.
Requirements 10.1.181228 or newer.
Specify the Rate and Verbiage in Misc>Credit/Gift/Customer.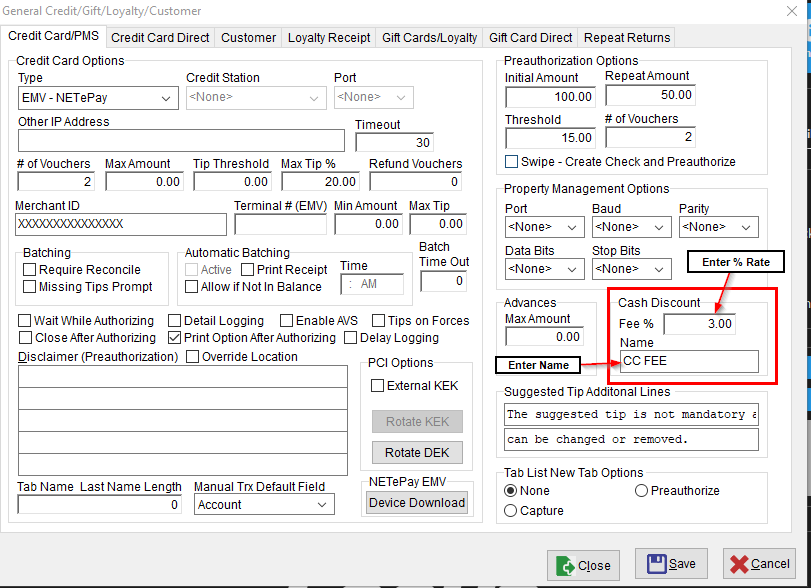 To display the Cash Balance Due on the canvas add a Label with the macro %CD.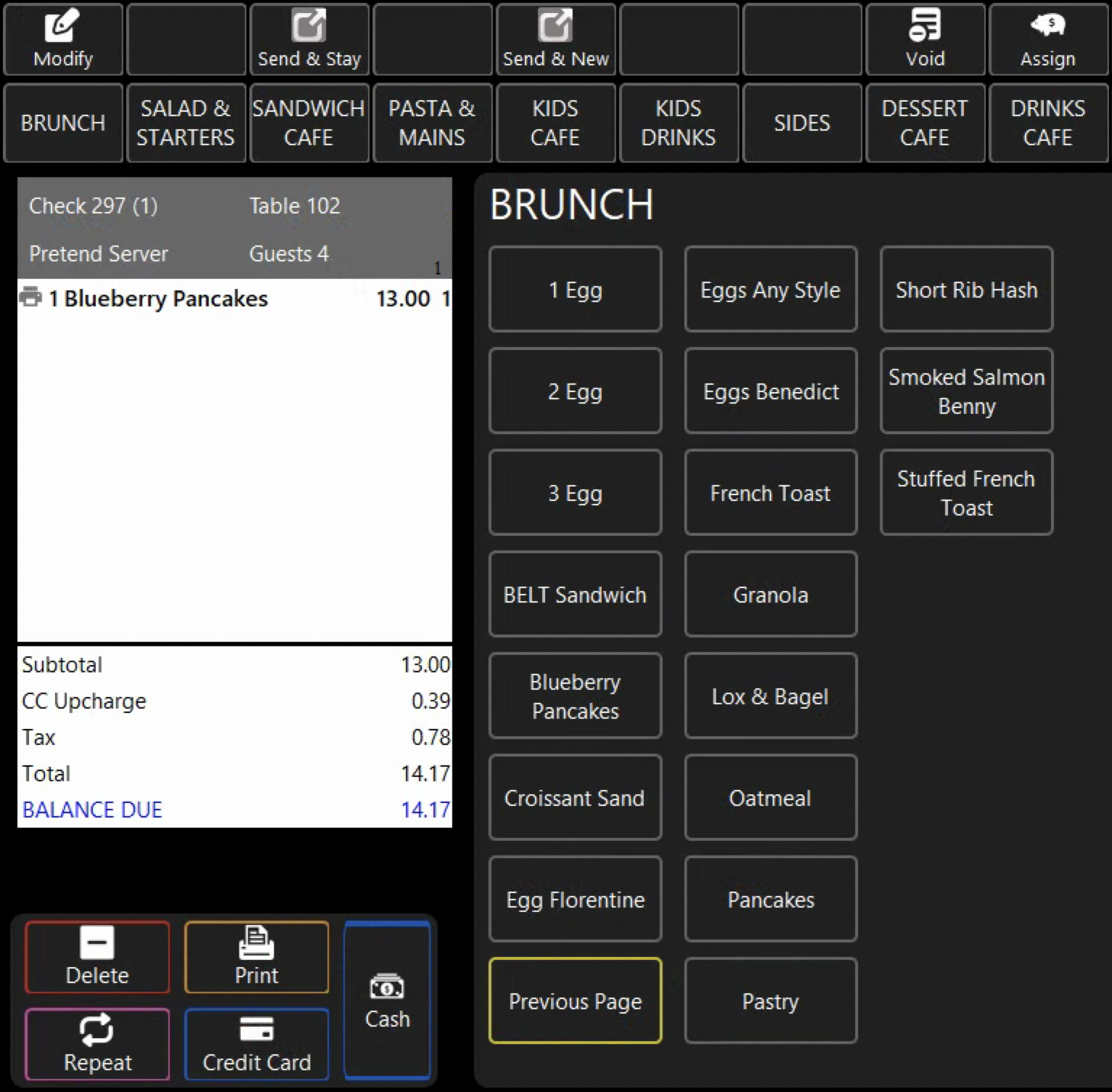 Notes:
Check State and Local laws for specific legalities and necessary items for compliance.
All checks will have the Cash Discount amount assigned automatically.
The amount is removed when Cash Tender is pressed, to reapply transfer items to a new seat or to a new check.
This is a Cash Discount and not a surcharge and therefore can only be % based and needs to appear on all checks by default.