This article will explain how to add a new canvas button to an existing FocusPOS Canvas. By this time, you should have already created the desired menu item. For more information on adding a menu item, see How to add a Menu Item.
In the canvas inspector choose the canvas you want to add a new button in.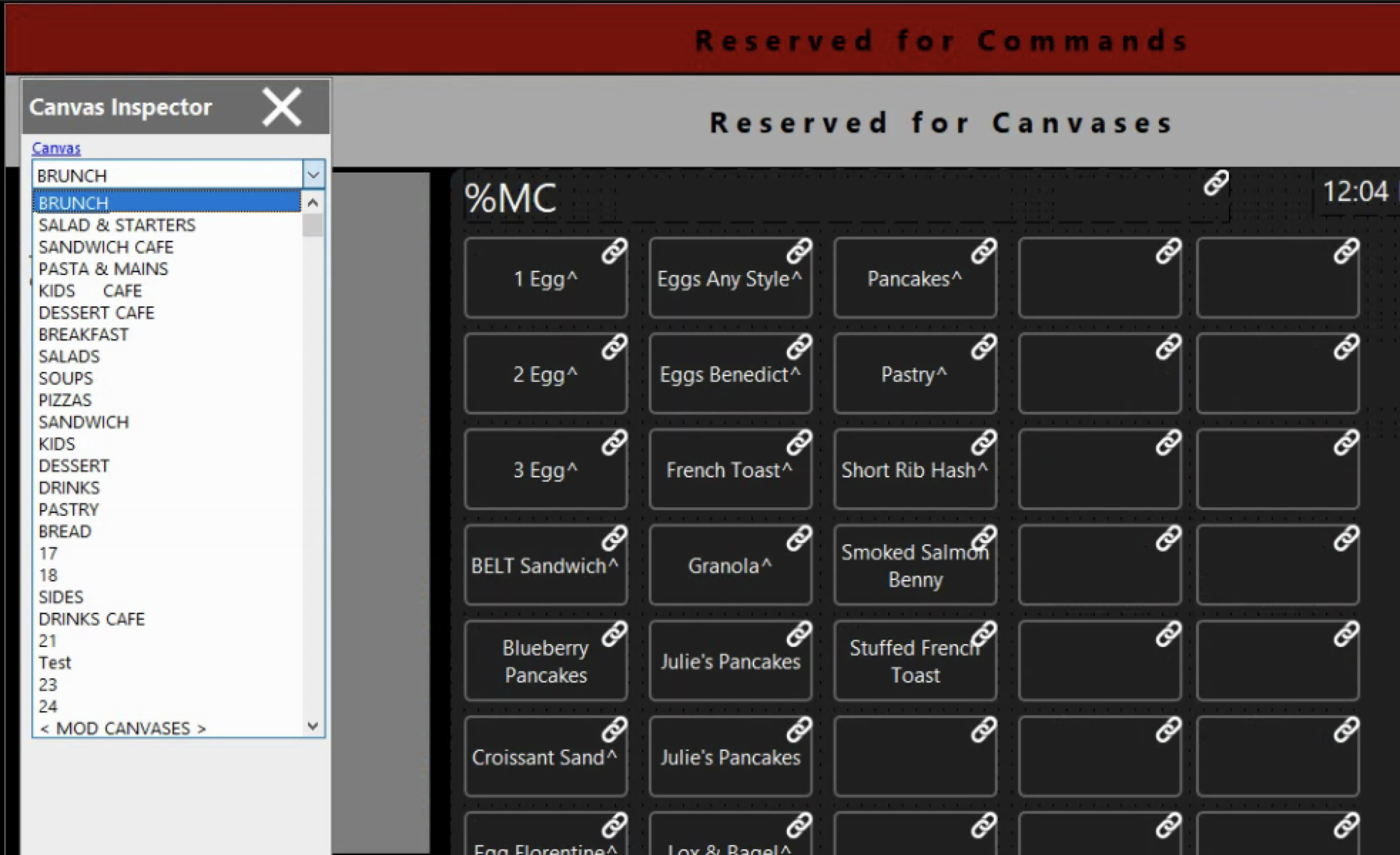 Then click on a button that is blank. If you do not have a blank button you can click on a current existing button and then click COPY then PASTE. This will make a copy of the button you selected. Click and drag where you would like the new button to be.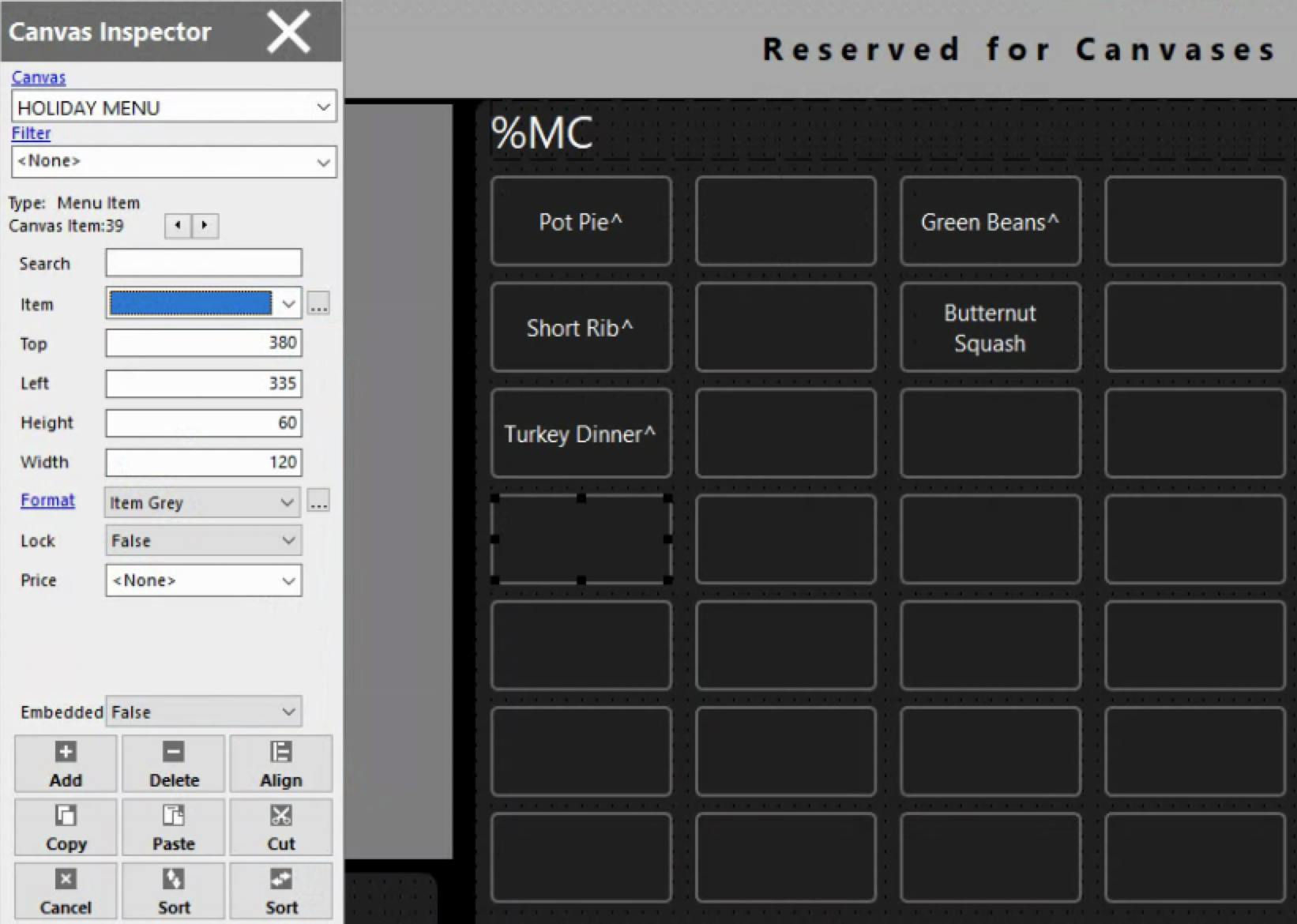 While the blank button/copied button is selected change the item in the canvas inspector to the desired menu item of the new button you want.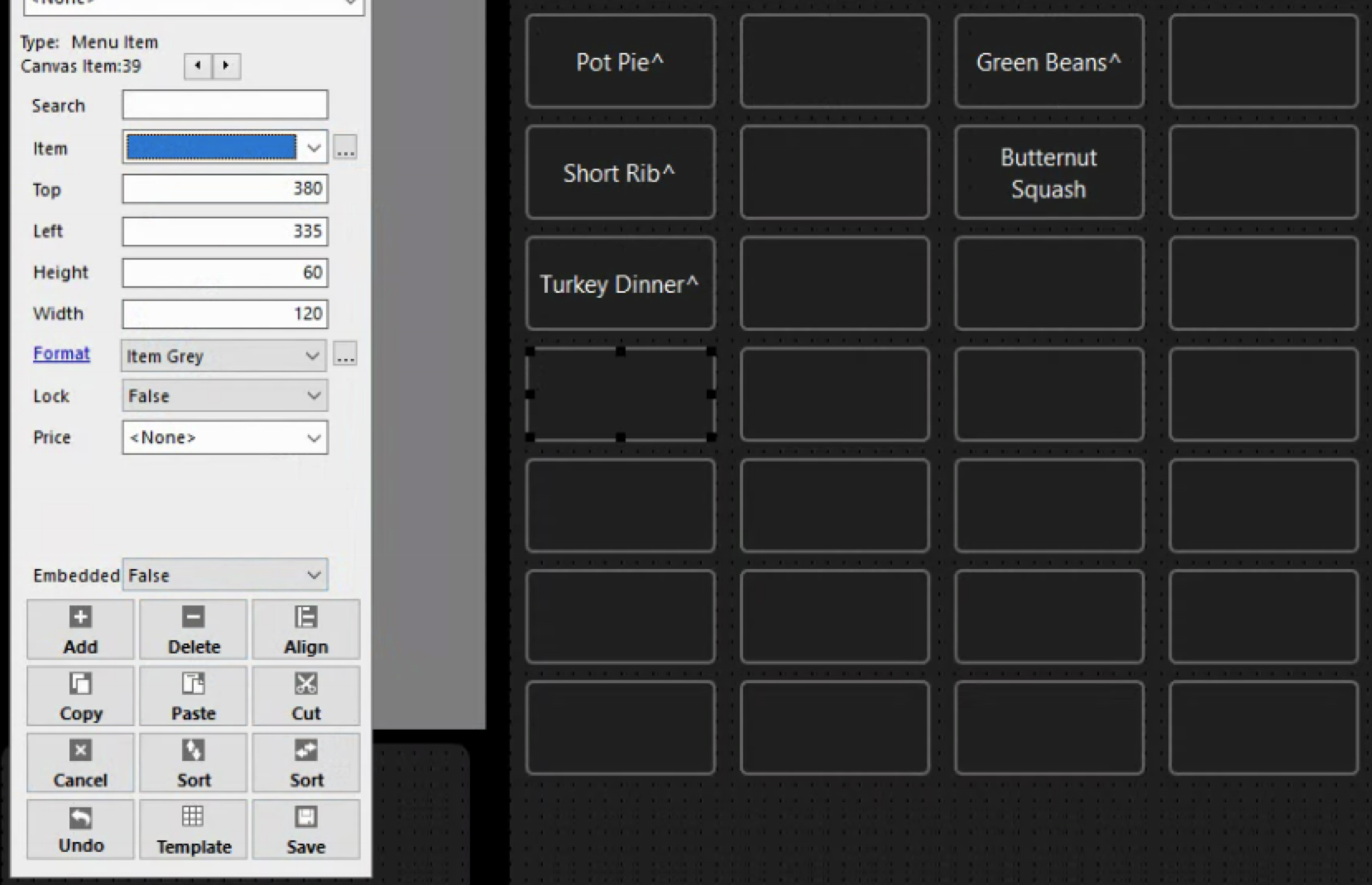 Lastly, make sure to click SAVE. If you do not click SAVE all changes created are lost!