To create an item menu first you'll need to get to the setup page and follow these steps: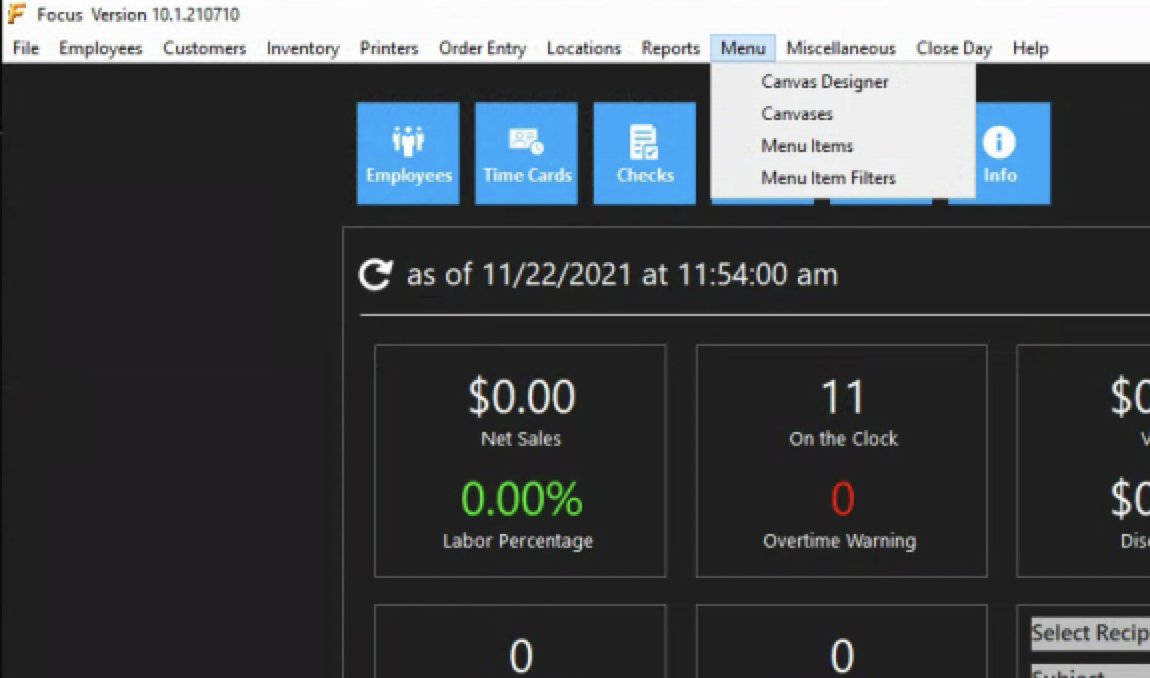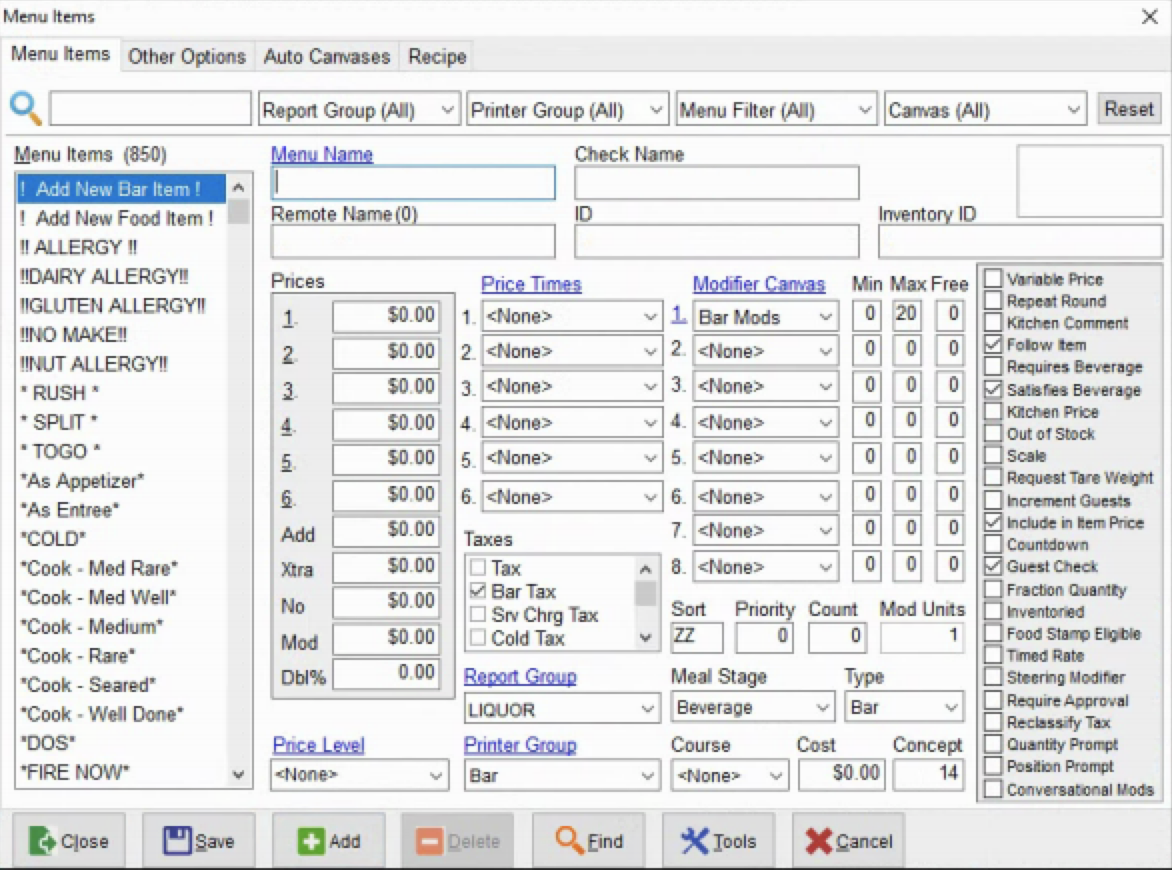 Clicking ADD on this new menu item screen will let you start working on creating a new item.

DISCLAIMER: You'll notice when you click ADD the top information will become empty for you to fill in, but there may or may not be information and settings already set for Prices, Price Times, Modifier Canvas, etc. This is because when clicking ADD it copies the settings of the Menu Item that is selected on the left side. This makes it easy to create a new menu item that is similar to a current existing menu item. MAKE SURE TO CHANGE YOUR NEW MENU ITEM'S SETTINGS AS NEEDED.
Type in the name of your new menu item under MENU NAME.
After typing in your desired Menu Name press the TAB key on the keyboard. This will auto-fill the rest for you.
Double-check the new Menu Item's settings.
Once all your settings are complete click SAVE. The menu item is now created!
If you are not using AUTOMATIC CANVASES you may need to add the menu item to a canvas so your team can ring the item. Learn how to add items to a MANUAL CANVAS.