Requires: FOCUS Version 10.1 Build 190617+
With the awesome power of FOCUS' new Embedded Canvas feature, you can really simplify managing your various Item Canvases.
Couple Automatic Canvases with Embedded Canvases and you get a bunch of power!
The setup for Automatic Embedded Canvases is the same as basic Embedded Canvases, so check out our Article on Setting up Embedded Canvases.
When setting up an Automatic Embedded Canvas, you're going to create your Master canvas just as with Embedded Canvases, with one caveat. On your new Master canvas, you're going to set up a grid of blank Menu Item Canvas buttons (see below):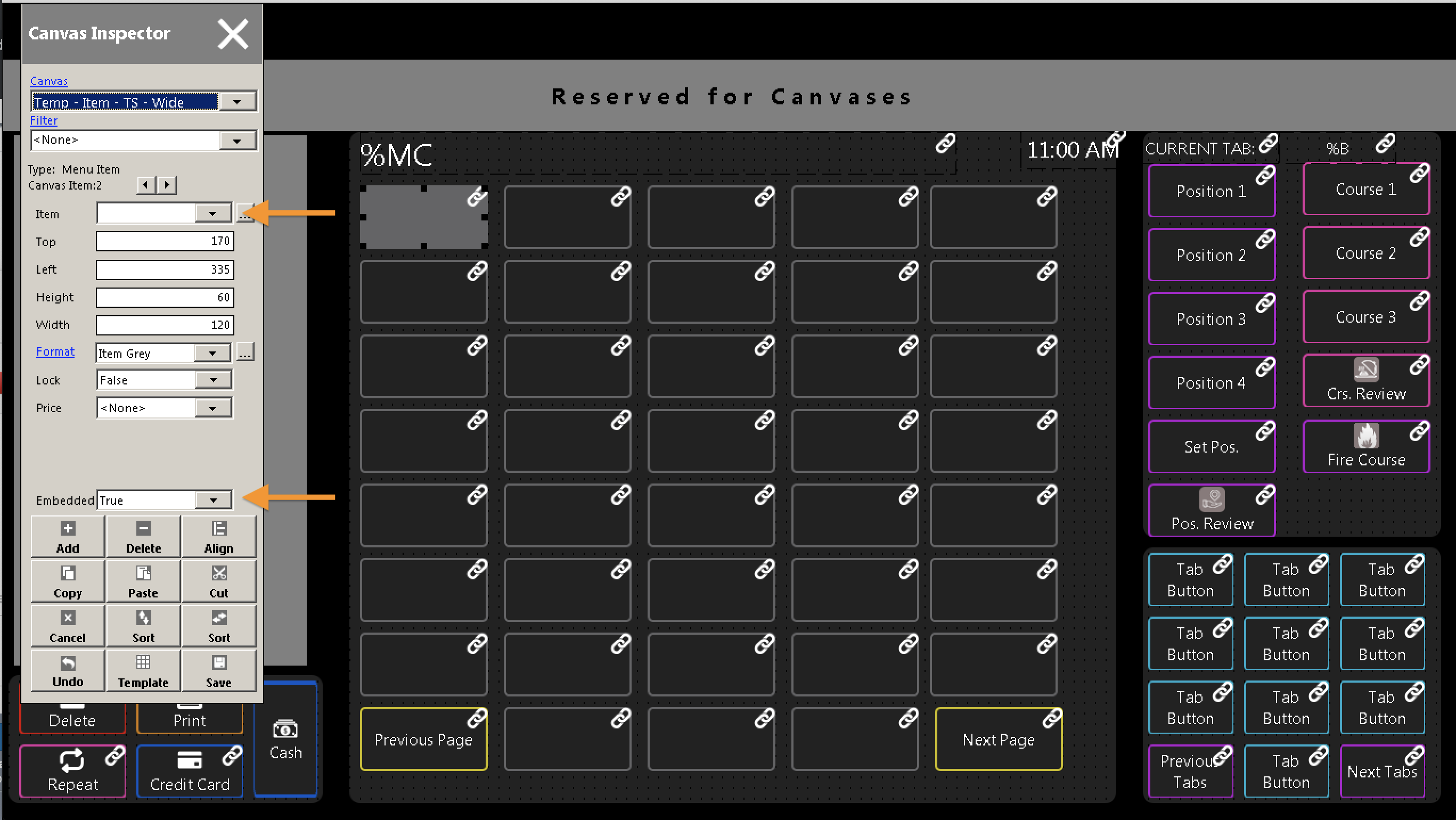 Once you have all of your blank Menu Item buttons set up, you'll want to add Next Page & Previous Page buttons to allow your staff to scroll through the available items, if your assigned menu items exceed the available buttons on the screen.
These buttons are Type Command and can be added by Right-Clicking on a blank space on the canvas > Add > Command


Once you have those added, your Embedded Canvas is now set up.
Go ahead and click the Canvas hyperlink in Canvas Inspector to go to your Canvas Properties.
Scroll through the list until you get to the canvas numbers where you want your actual item canvases to reside.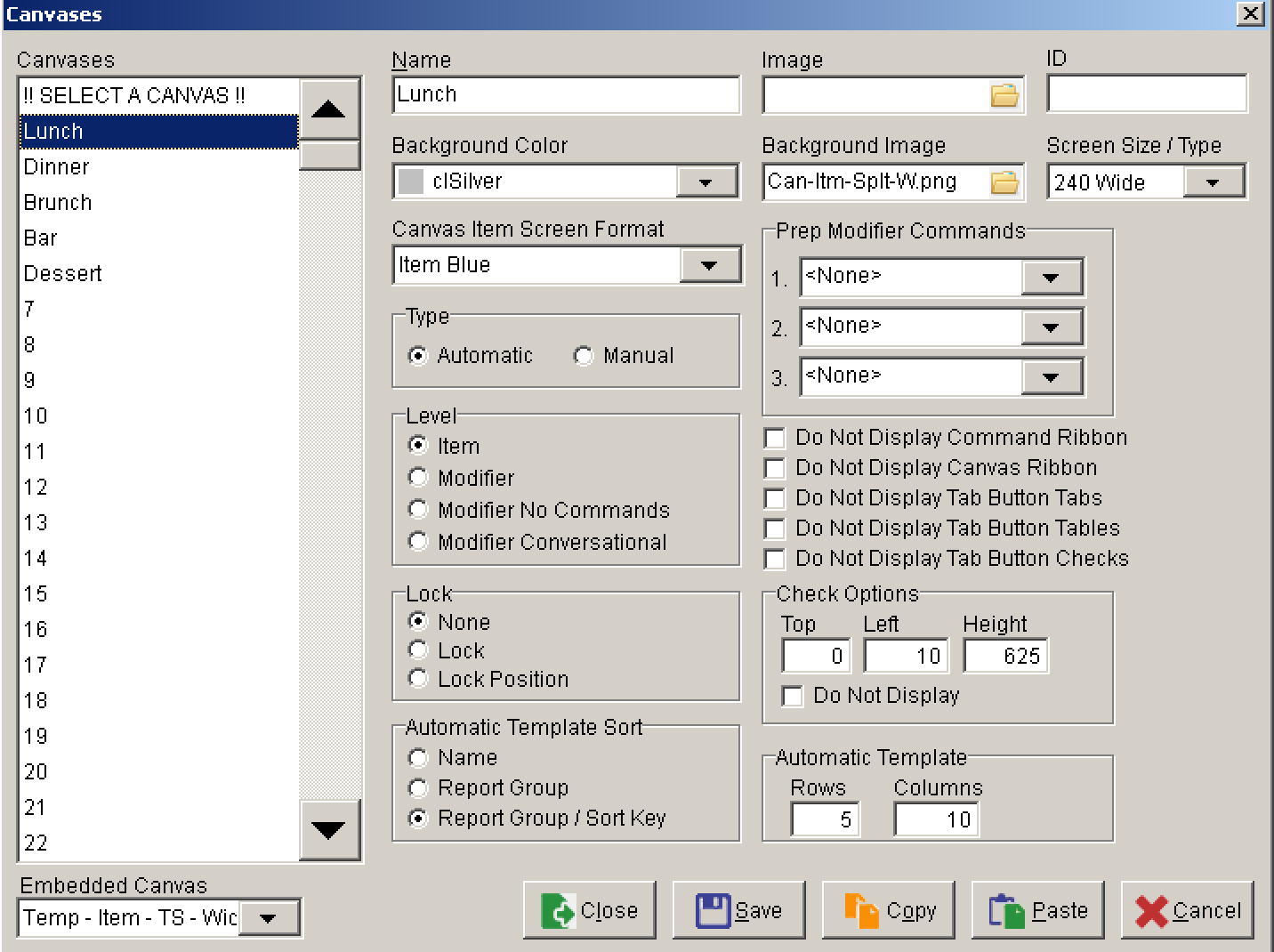 There are a few settings that are important to note here:
Name: this is the name of your canvas. This will be displayed on the Front of House Canvas Ribbon
Type: Set to Automatic

Automatic canvases is what we're here for! 😊

Automatic Template Sort

This is entirely up to you. Items on this canvas will be sorted using this method.

Name: Items are sorted vertically by Menu Name
Report Group: Items are sorted based on their Report Group position, then by Menu Name
Report Group / Sort Key: Items are sorted first by Report Group position, second by Sort Key (numbers first, then capital letters, then lower case letters) and lastly by Menu Name.

Embedded Canvas: This is the Embedded Canvas that you created for these canvases.
After you've named your Canvases, set them for Automatic and assigned them an Embedded Canvas, you're ready to start assigning menu items. Check out our article on Assigning Menu Items to Automatic Canvases
Check out our YouTube Video on setting up Automatic Embedded Canvases: