Requires: FOCUS Version 4.0
Assigning a Menu Item to an Automatic Canvas is a very straightforward task.
From FOCUS Setup go to Menu > Menu Items.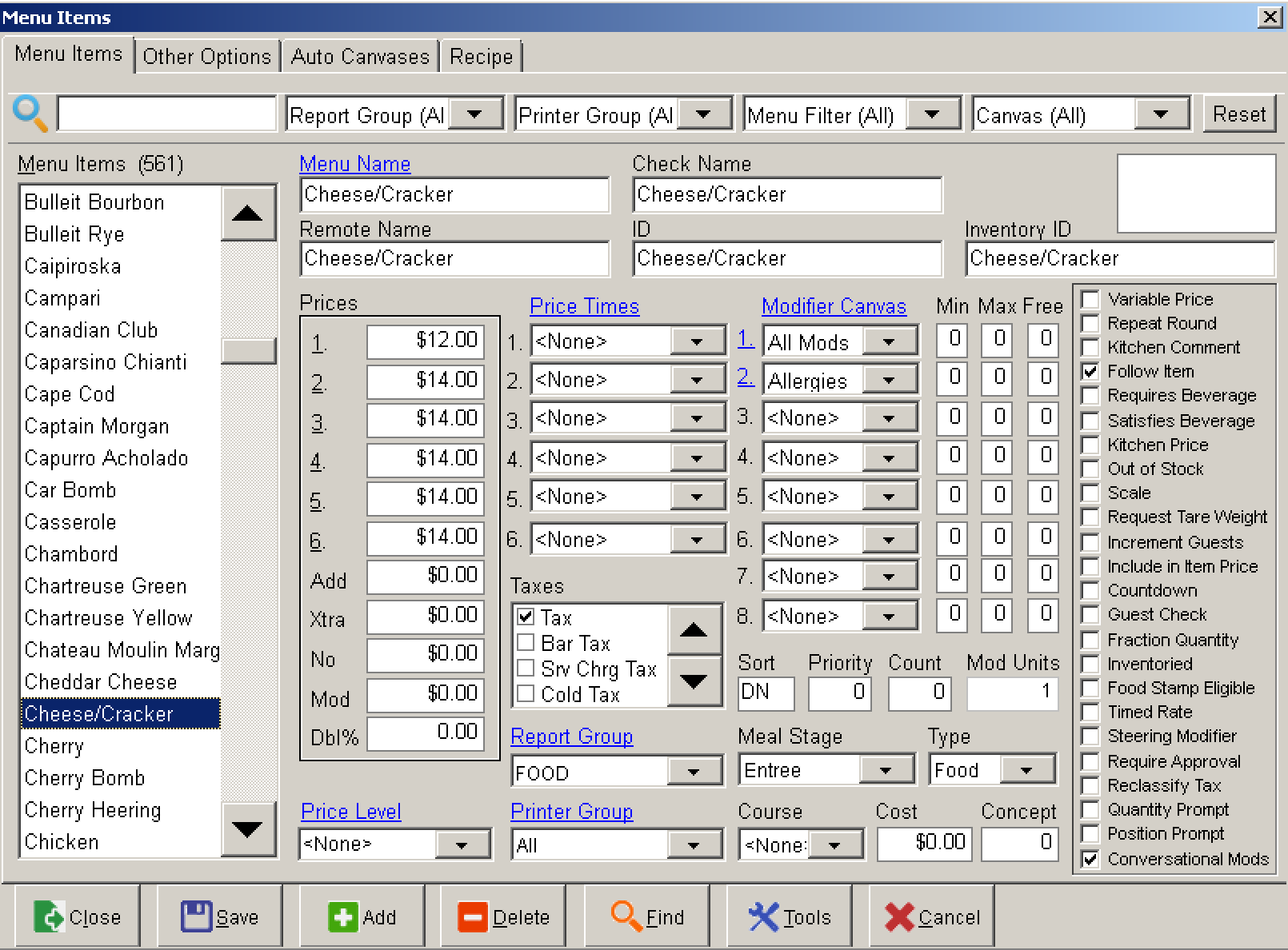 Locate the Menu Item that you want to assign to a Canvas and select the Auto Canvases tab: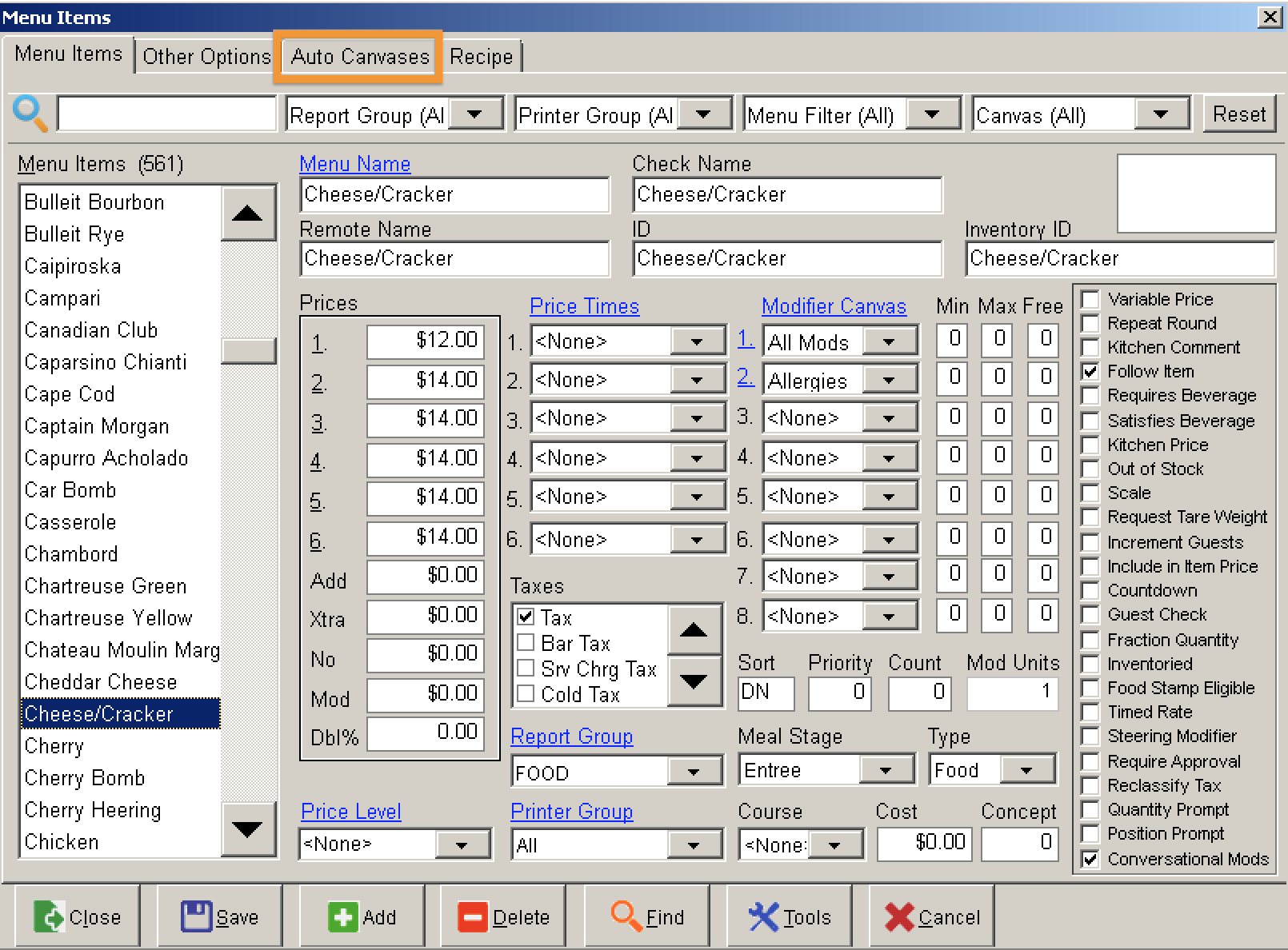 You now see a list of all of your canvases. If a canvas is listed as Not Automatic, that indicates that the canvas is a Manual canvas and you cannot automatically.
Select the Canvases that you want the item to exist on. Based on the image below, this item exists on the Dinner & Bar canvases.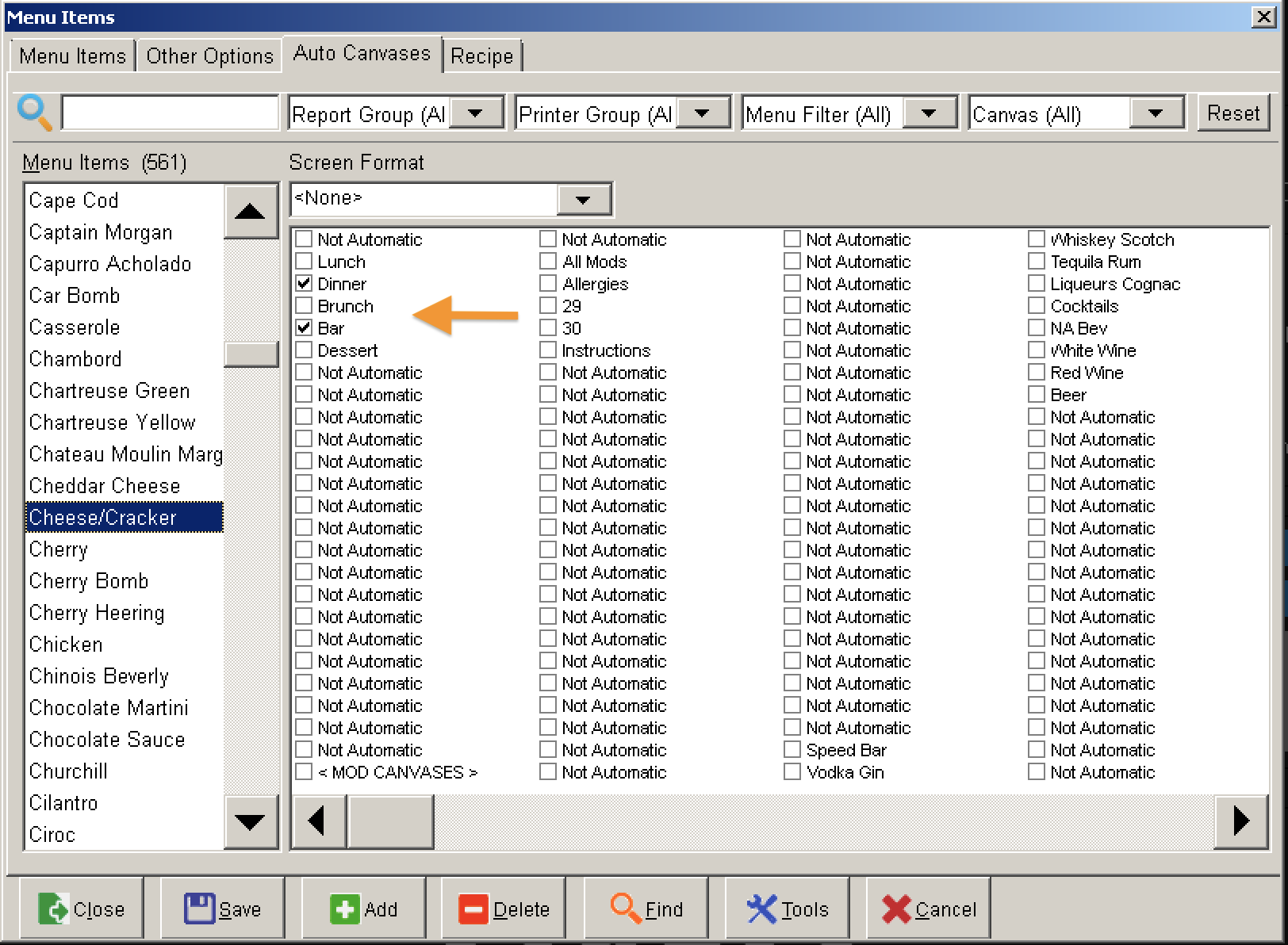 Optionally, you can override the Screen Format of this Menu Item by specifying the Screen Format: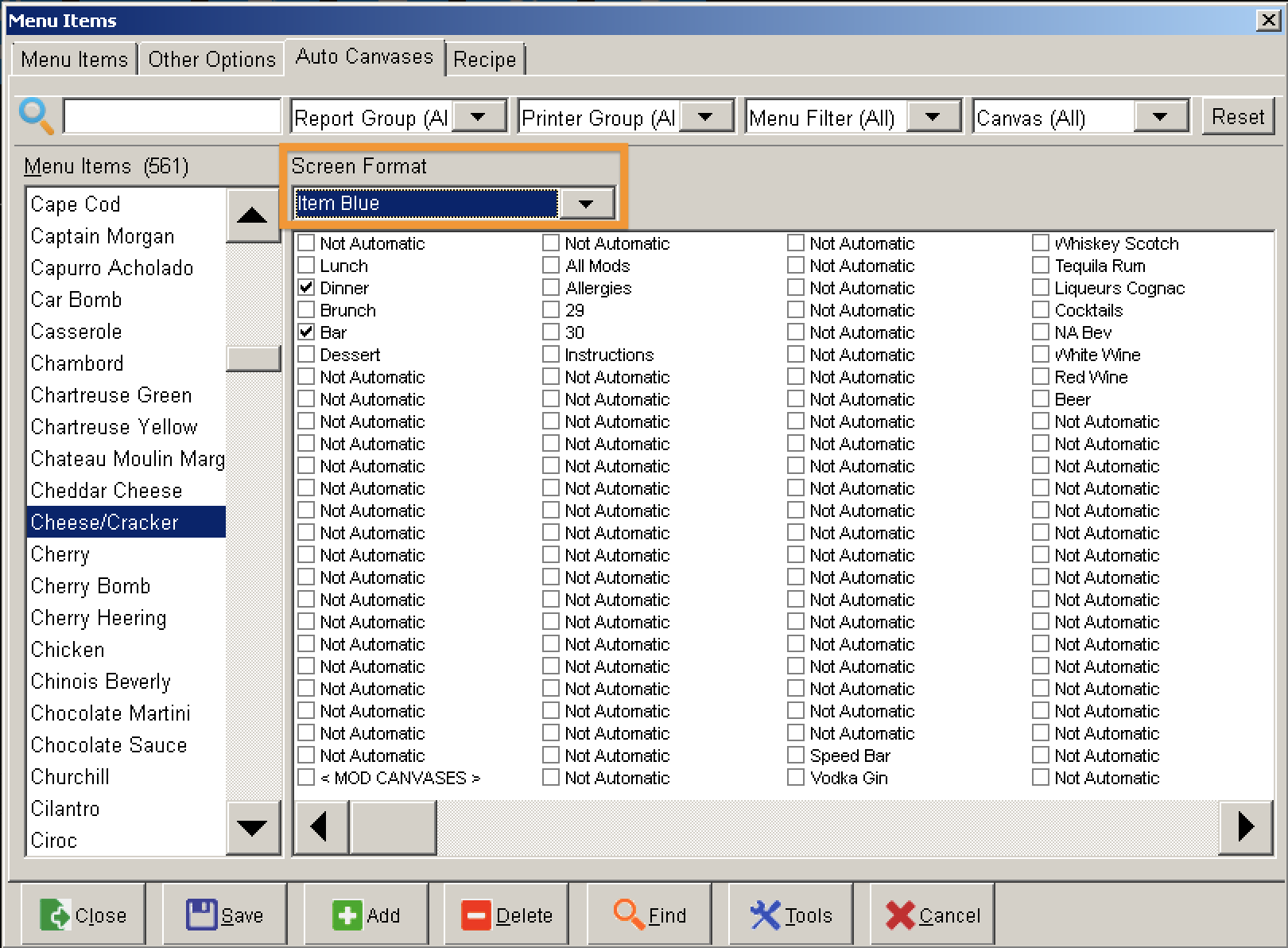 Once you've assigned your items, you can go on over to FOCUS Front of House and view your canvas, you'll see your items are now present: