Focus eGift: How it Works
How it works:
Your guest may go ahead and select from some predefined denominations.
You get to decide what denominations are offered and can allow a "custom amount" for guests to customize their selection.
Guests may then either order the gift card from themselves or send it to a friend.
When they select to send it to a friend, they'll be asked to provide the recipient's name, and email and can include a little note to their friend.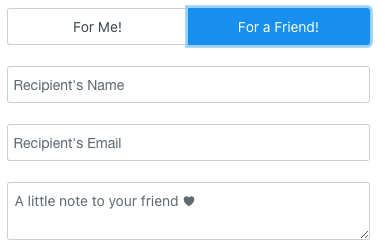 Finally, your guest can decide if they want to send the card now, or send it at a later time. If they choose to Send Later, they're asked to select a date & time from a handy picker.

When they're ready to checkout, your guest will hit the Checkout button.
Next steps: