Focus eGift Admin: Apple Wallet Setup
What is Apple Wallet?
Apple Wallet is a really cool iOS feature that allows you to keep passes, credit cards, gift cards, loyalty cards and more in a single unified spot in your iPhone.
Focus eGift integrates directly to Apple Wallet so that when a guest receives an eGift Card for your venue, they can add it directly to their Wallet.
Better yet, we keep the balance of their card in the Wallet up to date, so they can see their balance at any time. Another cool feature is the geolocation of Apple Wallet passes. We add your venue's address to Apple Wallet, so any time a guest is close to your restaurant they'll see your venue's Apple Wallet Pass on their iPhone lock screen.
Wallet Setup can get a bit complex, but built into their Apple Wallet Setup page is all of the details you'd need to modify your Apple Wallet cards.
After you make changes to your Apple Wallet Setup, FocusLink automagically notifies all existing passes to update with your new branding, wording or color scheme.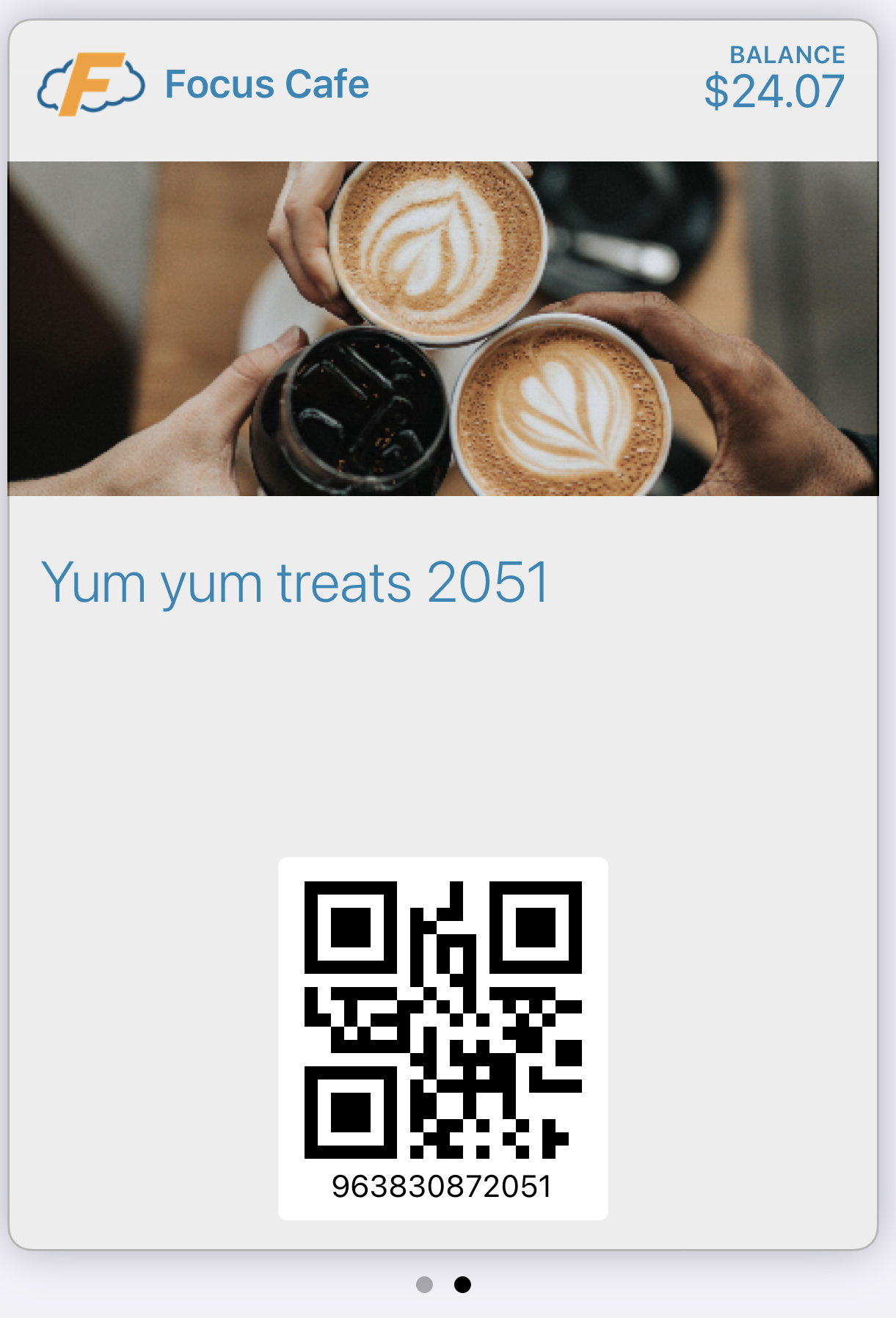 Apple Wallet Pass Example