Focus eGift: AdHoc eGift Cards
Sometimes you need to send someone a gift card on the house. Be it a guest relations issue that needs fixin', or you're sending good wishes to a great guest.
Sending AdHoc eGift Cards to a recipient is super easy in CommandCenter > eGift Transactions
Log in to CommandCenter and navigate on over to GIFT CARDS
Select eGift Transactions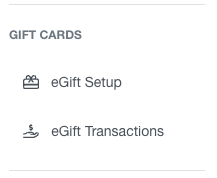 Press the

button to bring up the New AdHoc Transaction window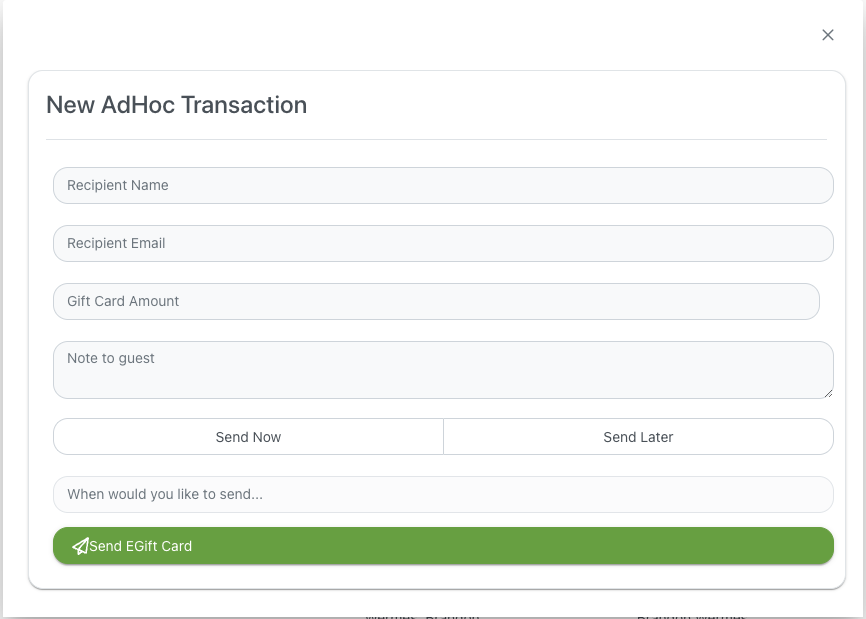 Fill out the form based on the info for the recipient
Recipient Name

First and last name of the recipient of the eGift Card

Recipient Email

Email address that you're sending the card to

Gift Card Amount

This will be the value of the gift card.

Note to guest

Here you can provide a bit of context to your guest. Note that the guest will see what you type here.

Send options

You can select to Send Now or Send Later
If you select Send Later, you'll be able to enter a date and time into the When would you like to send... field
Lastly, press Send EGift Card to fire off that gift card to the recipient. If you selected to Send Later the card will be sent at the desired date & time.