Focus eGift: Administering via CommandCenter
CommandCenter is the main back office admin and dashboard for FocusCloud. From CommandCenter you can administer your entire FocusCloud system including online ordering, eGift, MobilePay and your Focus devices.
eGift Administration in CommandCenter
Once logged into CommandCenter, you'll see a section for Gift Cards.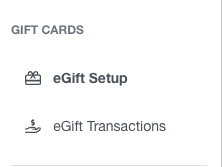 In eGift Setup, you can configure all of your eGift Settings.
Service Setup

EGift Enabled

This setting turns eGift services on or off for your venue.
If you turn this setting off, guests will be unable to purchase new eGift cards. However your existing cards will still work.

Header message

This is the notification message shown below your logo on your eGift page.
Some venues like to have a friendly message here, or a notification telling guests that cards may be used at all of their locations.

Footer message

The footer message is displayed at the bottom of the eGift page, above your venue's address.
This is useful for any terms & conditions you might have.

eGift Menu Item

This is the POS menu item that an eGift card will be recorded as. This is important as it will be used for revenue recognition and tracking of the sale of the gift card.

Email Setup

Email Venue Name

Here you can alter the name displayed in email to your customers for eGift cards.
If you are a multi-unit operator and want to have your brand's name shown in emails, versus the individual restaurants name, you can set that here.

Email Link URL

By default, a guest clicking on the link at the bottom of the email will take them to your FocusOnline Ordering Site
You can use this URL to override and redirect the guest to perhaps your own website.

Email Custom Message

Want to add a friendly note to your emails? Do that here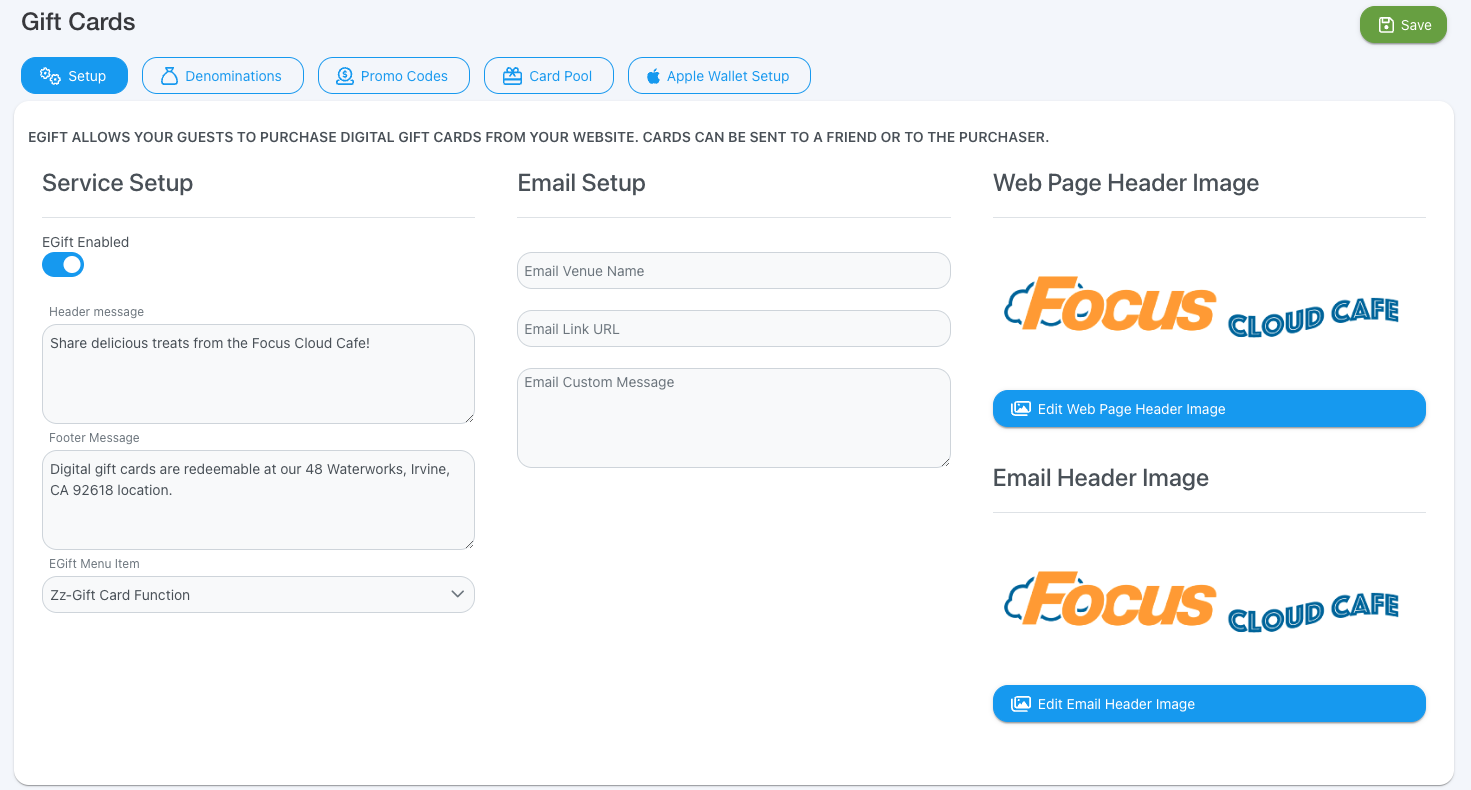 Next steps:
Focus eGift Admin: AdHoc Transactions (sending a complimentary gift card to a recipient)