FocusOnline: Item Tags
Item Tags are a handy way to display important information about your menu items to your guests.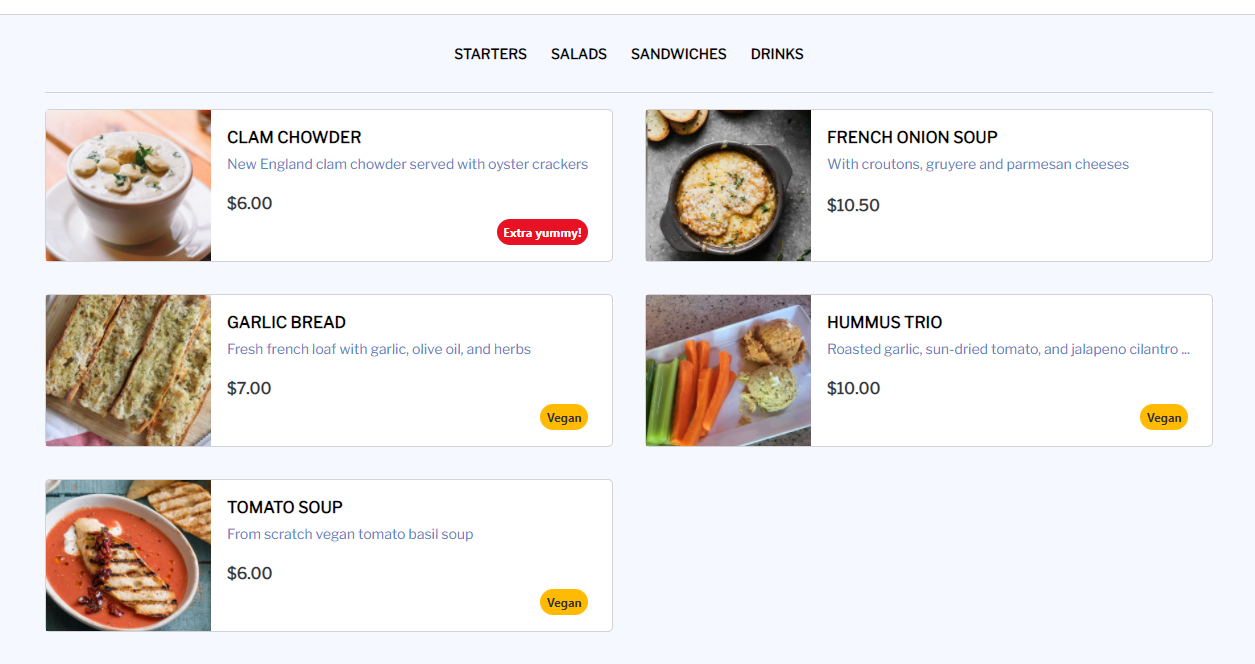 FocusOnline Menu Item Tags
Setting up Item Tags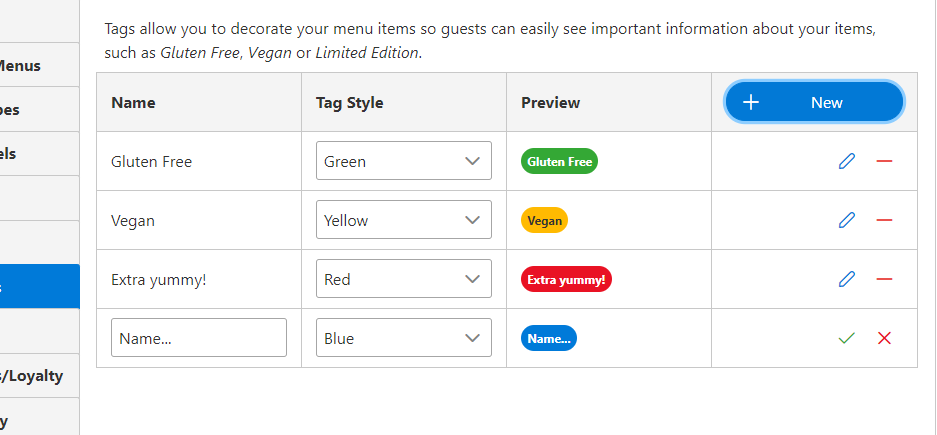 Item Tag setup
Before you can add Tags to your items, you'll need to create the Tags.
Log in to FocusOnline Admin
Navigate to Settings > Item Tags
Click New to add a new Tag row
Enter in a friendly name for your tag

Your guests will see this as the tag name.

Select one of the four Tag Styles available

Green, Yellow, Red or Blue

Press the green check mark to save the Tag
Repeat the process starting at #3 for each tag you desire to add
Adding Tags to Items


Menu Item Tags displayed in Menu Item Setup
Now that you've added Tags to your FocusOnline list, it's time to add those tags to Menu Items so your guests can see them.
In FocusOnline Admin navigate to Menu
You'll now see a column called Item Tags
Drop down the list to add the desired tag to your Item
Tag assignments are saved automatically, there is no need to press Save after adding a Tag
To remove a Tag, simply click on the Tag for it to be removed.
Menu Item Tags - Guest Experience


Menu Item Tag displayed on Menu Item List Page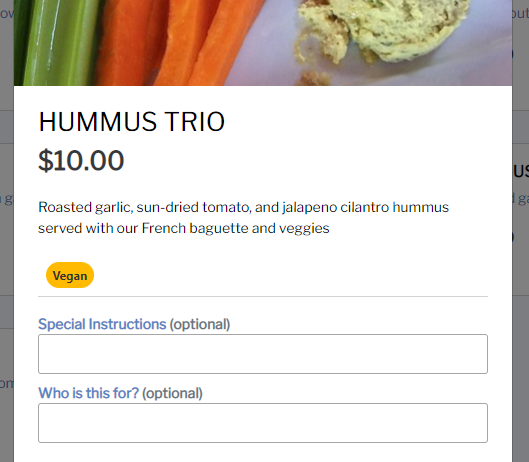 Menu Item Tag displayed on Menu Item Info page
Guests will see the Menu Item Tags on both the menu item selection screen, as well as the menu item info view.