Include Order Name on Printed Chits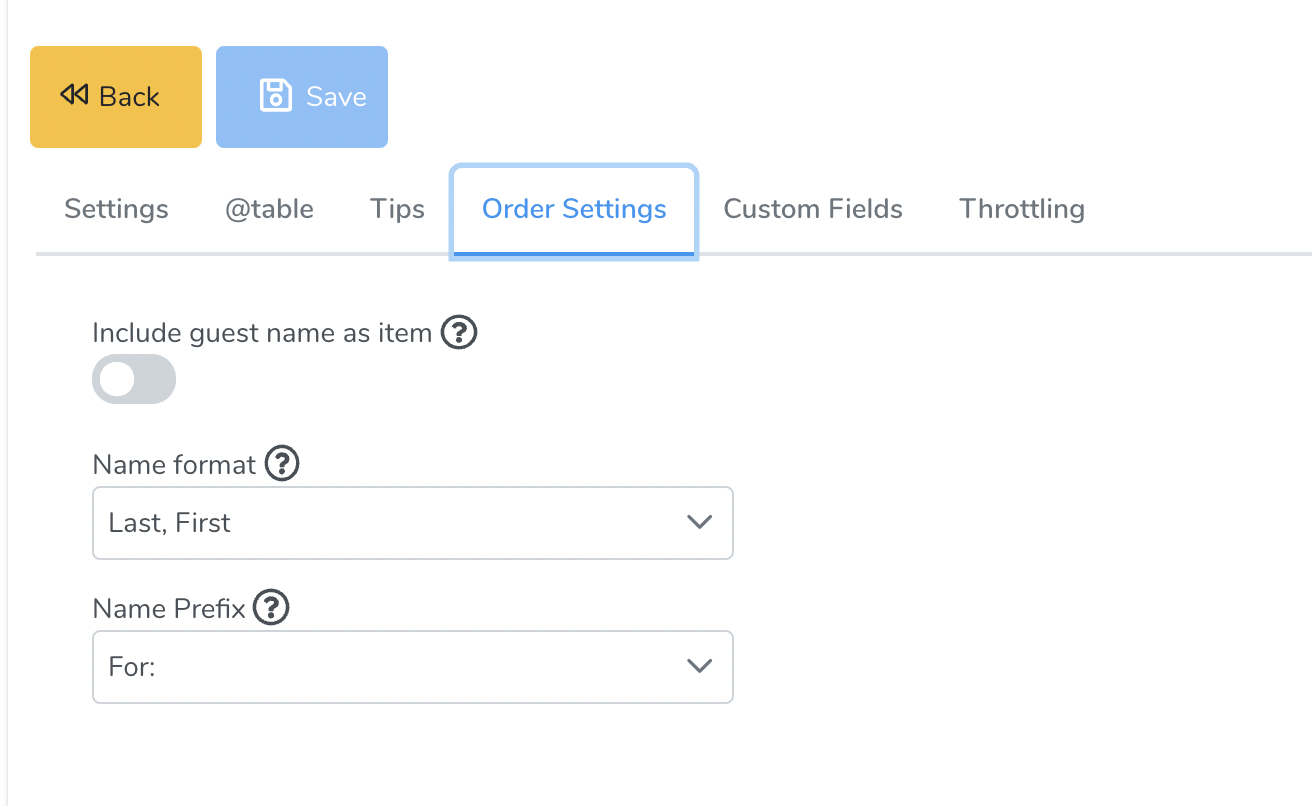 Starting in FocusOnline 6/3/2021, you now have an option in Order Types to include the guest name as an item on printed receipts.
This is beneficial for restaurants who want to use both @table or Links and still be able to identify an order by the guest's name (for context: when using a Link or @table, the "Table/Tab" name of a check is the Link or @table name)
In CommandCenter > Order Types, under Order Settings, you can now enable:
Include guest name as item
Then you can select the format that the name will be printed/displayed as. Your options are:
First Name
Last Name
First Last
Last First
First and Last Initial
After you select if you would like a prefix before the printed/displayed name. Your options:
None
"For:"
"Name:"
"Order:"
"Guest:"
So for example, if you selected First and Last Initial and Guest you would print:
Guest: John S.